Stronsay offers a number of local businesses which are happy to offer their goods or services to visitors to the island. During your visit, why not support one of these local businesses?
Book Nook
It's a library! It's a book exchange! It's a shop! Over 1000 fiction books and autobiographies to borrow, swap or buy for a donation. We also have jigsaw puzzles. Open 9 – 4 every day except for Wed. mornings. Open other times on request.
Orcadia, KW17 2AS
07873 982 648

Pomona Prefect
Pomona Prefect K34.  Perfect for leisure or commercial fishing and workboat for charter. Based in Stronsay, Orkney the north islands are within reach. Sail local pirate John Gow's last Calf Eday trip or catch a seals eye view of the Vat of Kirbister. If it's leisure or commercial, fishing or diving for delicious scallops make a day of it: view seals, dolphins and the other inhabitants from Pomona Prefect, planing atop the torquoise blue, sparkling clear waters round Stronsay: Island of Bays. The boat Pomona Prefect will be operating during the summer of 2022 as a coded workboat and charter boat. We have specialist dive cover insurance and can take people on booked fishing or diving trips.
MFV POMONA PREFECT  K34 Kirkwall C19986  Call Sign  MMWB5 MMSI# 232004006
Tel: +44 (0)7707 306787  Email: pomonaprefect@gmail.com Website: http://www.pomonaprefect.com  Facebook: Pomona Prefect K34 
Pomona Prefect Ltd. Registered UK-SC #676532
Red House Plants Market Garden 
Seasonal vegetables available daily.  Bedding, perennial and vegetable plants. Local honey in season according to availability.
Red House, Lower Whitehall, Stronsay KW17 2AS
Opening hours:  09.00-19.00 Mon-Sat
Tel: 01857 616 377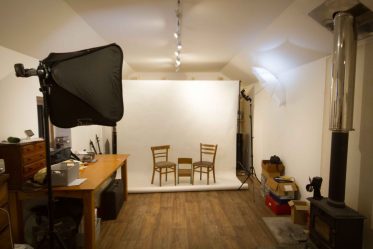 Stronsay Photographic
Looking for something to do on a wet and windy day.  Stronsay Photographic works from a cozy studio in the middle of the island. Services include: ID photos, family or individual photoshoots, printing from "minis" to A4,tuition on "getting best from your camera", post shoot processing. Contact Roger to discuss what you would like and for prices.
 Sunnybank, Stronsay KW17 2AF https://www.facebook.com/Stronsay-Photographic-100325795278041
Contact Roger via Facebook Messenger or T: 07773 889334  E: stronsaymarkets@gmail.com
Stronsay Markets
This is a mini market garden growing seasonal vegetables and soft fruit in polytunnels and in the open. It is based in the centre of the island. If you are self-catering, choose local food. Everyone needs to reconnect with the taste of fresh strawberries and raspberries. Contact me before arriving to get the latest information. Completely organic. Picked and sold within hours. Weekly lists available.
Sunnybank, Stronsay KW17 2AF  https://www.facebook.com/StronsayMarkets 
Contact via Roger by Facebook Messenger or email: stronsaymarkets@gmail.com