Stronsay offers a number of local businesses which are happy to offer their goods or services to visitors to the island. During your visit, why not support one of these local businesses?
Book Nook
It's a library! It's a book exchange! It's a shop! Over 1000 fiction books and autobiographies to borrow, swap or buy for a donation. We also have jigsaw puzzles. Open 9 – 4 every day except for Wed. mornings. Open other times on request.
Orcadia, KW17 2AS
07873 982 648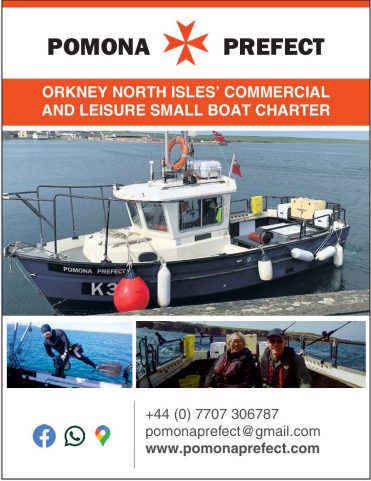 Pomona Prefect
Pomona Prefect K34 – a boat with skipper that is perfect for your leisure or commercial fishing and fishing and diving charter. Stronsay based but available from Kirkwall and the North Islands we are open for sports diving, angling etc.
Pomona Prefect is a small, fast charter boat for hire. A fishing and workboat charter for research commercial and sports activities in Orkney. Built for the Environment Agency as a patrol and sampling boat and converted to a hand scallop diving fishing boat, it has a track record of ferrying people and their kit to wherever they want to go on the waters around Orkney.
We have specialist diving cover as a registered diving business, so bring a dive plan, your buddies and gear and we will get to you quickly and safely to explore Orkney North Isles dive sites. Collection at Stronsay Airport (20 minutes from Kirkwall) or from the pier at Whitehall or Kirkwall as arranged.
Limited operation in winter depending on weather.
Get in touch for a tailored quote. From £80 depending on time and distance.
Offers for early booking 2023.
Red House Plants Market Garden 
Seasonal vegetables available daily.  Bedding, perennial and vegetable plants. Local honey in season according to availability.
Red House, Lower Whitehall, Stronsay KW17 2AS
Opening hours:  09.00-19.00 Mon-Sat
Tel: 01857 616 377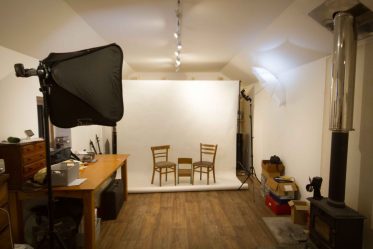 Stronsay Photographic
Looking for something to do on a wet and windy day.  Stronsay Photographic works from a cozy studio in the middle of the island. Services include: ID photos, family or individual photoshoots, printing from "minis" to A4,tuition on "getting best from your camera", post shoot processing. Contact Roger to discuss what you would like and for prices.
 Sunnybank, Stronsay KW17 2AF https://www.facebook.com/Stronsay-Photographic-100325795278041
Contact Roger via Facebook Messenger or T: 07773 889334  E: stronsaymarkets@gmail.com
Stronsay Markets
This is a mini market garden growing seasonal vegetables and soft fruit in polytunnels and in the open. It is based in the centre of the island. If you are self-catering, choose local food. Everyone needs to reconnect with the taste of fresh strawberries and raspberries. Contact me before arriving to get the latest information. Completely organic. Picked and sold within hours. Weekly lists available.
Sunnybank, Stronsay KW17 2AF  https://www.facebook.com/StronsayMarkets 
Contact via Roger by Facebook Messenger or email: stronsaymarkets@gmail.com